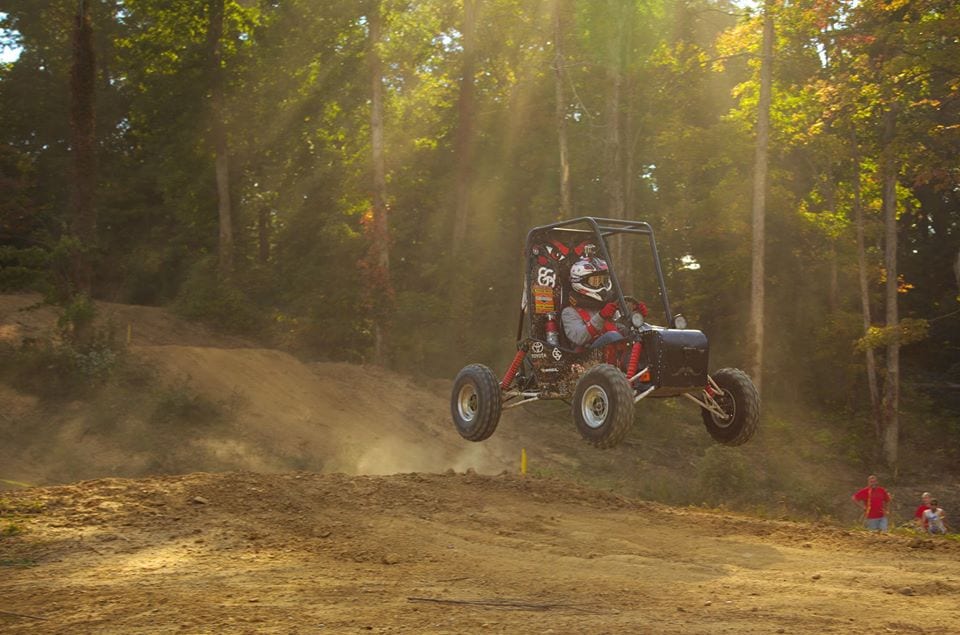 Student members of the Society of Automotive Engineers (SAE) at the University of Cincinnati and Northern Kentucky University will be displaying the off-road vehicles the design, build, and race in Baja SAE®!
This national competition series simulates real-world engineering design projects and their related challenges. Engineering students are tasked to design and build an off-road vehicle that will survive the severe punishment of rough terrain.
Each team's goal is to design and build a single-seat, all-terrain, sporting vehicle whose structure contains the driver. The vehicle is to be a prototype for a reliable, maintainable, ergonomic, and economic production vehicle which serves a recreational user market. The object of the competition is to provide SAE student members with a challenging project that involves the design, planning and manufacturing tasks found when introducing a new product to the consumer industrial market. Teams compete against one another to have their design accepted for manufacture by a fictitious firm. Students must function as a team to not only design, build, test, promote, and race a vehicle within the limits of the rules, but also to generate financial support for their project and manage their educational priorities.
Make sure to stop by and see their creations, and get to know the crew behind the Bearcats and Norse racing teams!