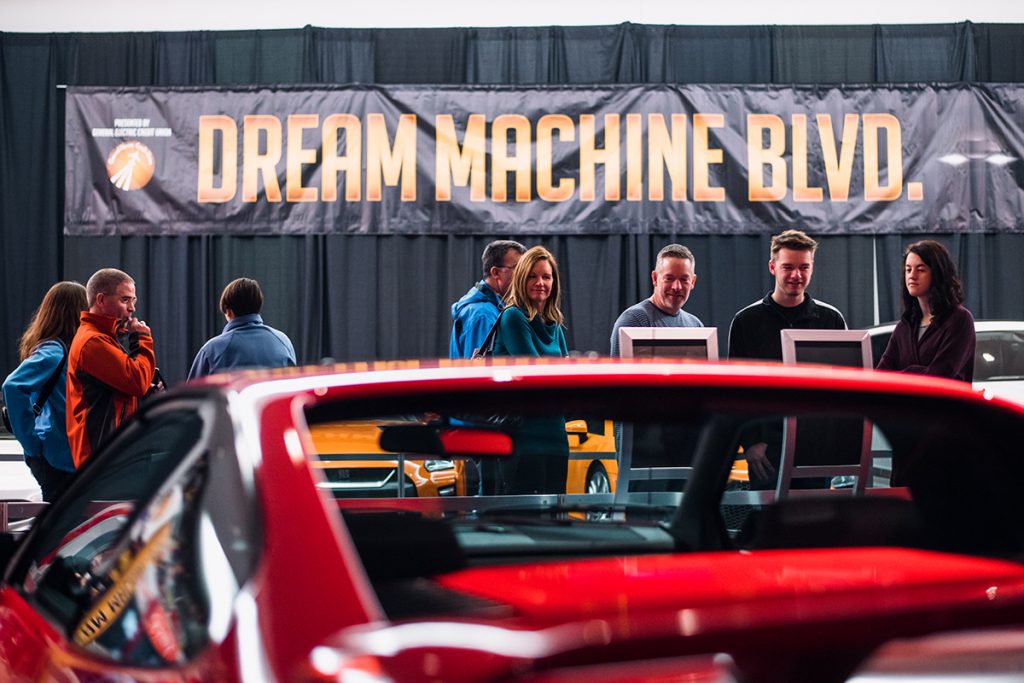 Our GE Credit Union Dream Machine Boulevard brings guests the chance to imagine experiencing the luxury, speed and precision delivered by some of the finest vehicles on the market.  
Be sure to visit "The Boulevard" and let your mind run wild!
We'll feature more than $1.6 million in automotive beauty on our Boulevard!
Dream Machine 
Value
 
 

2020 Acura NSX 

$167,795
2019 Audi A8 L 3.0T Sedan
$90,005
2019 Audi RS 3 2.5T Sedan
$63,655

2020 BMW M5 

$102,700

2020 BMM M8 

$133,000

2019 Chevrolet Corvette Z06 2LZ

$91,070

2019 Chevrolet Camaro 2SS Convertible

$51,685

2019 Roush Performance Ford Raptor

$80,000

2019 Roush Performance Ford Mustang GT Premium

$79,995

2019 Jaguar I-PACE HSE AWD

$87,451

2020 Jaguar F-TYPE R Convertible

$111,839

2020 Genesis G70 3.3T

$46,685

2020 Genesis G90 3.3T Premium

$75,695

2019 Maserati GranTurismo Convertible Sport

$158,585

2019 Maserati Levante GTS

 
$124,665

2019 Porsche 911 Turbo S 

 
$220,910

 

 

CLICK TO LEARN MORE ABOUT
AUTO LOANS AND THE GENERAL ELECTRIC CREDIT UNION CAR BUYING SERVICE