We look forward to welcoming you to our Cincinnati Auto Expo and a four-day celebration of our industry March 14 through March 17, 2024!
Our Auto Expo brings exhibitors annual opportunities to impact more than 2.23 million consumers in our state's largest metropolitan area that is the 36th-ranked national DMA that encompasses eight Ohio, 10 Kentucky and six Indiana counties.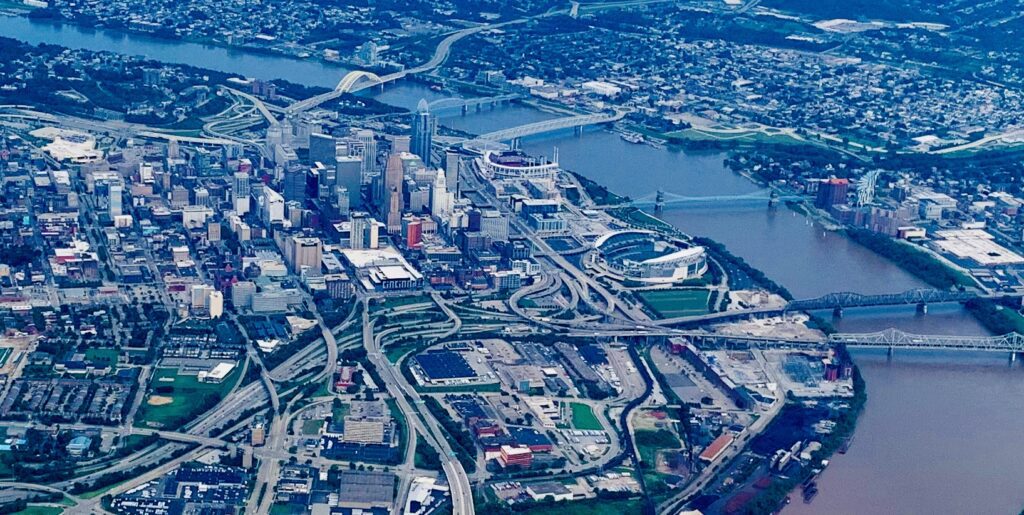 Here's what they're saying about our 2023 Expo:
"We have sold several cars since the show and are pleased with our investment," – Cincinnati luxury dealer

"We had a phenomenal experience over at the ride and drive – lots of test drives completed!" – Exhibit manager.
Learn more about how the qualified buying audience our Auto Expo delivers as well as the many benefits of interacting with motivated consumers during America's auto shows.
CLICK HERE to LEARN MORE ABOUT OUR EXPO AUDIENCE AND REGION
CLICK HERE to LEARN ABOUT THE VALUE OF EXHIBITING DURING AUTO SHOWS
Exhibit and vehicle move-in schedules will be posted closer to our 2024 Expo. All vehicles will be required to be cleared of the Duke Energy Convention Center by 8 p.m., Sunday, March 17.
2024 VEHICLE MOVE IN | MOVE OUT SCHEDULE – TBD
VEHICLE MOVE-IN: TBD
VEHICLE MOVE-OUT: TBD
CLICK HERE for a MOVE-IN / MOVE-OUT CHECKLIST for ONSITE TECHS
Scroll down for our Expo and Excel Decorators exhibitor kits, the Duke Energy Center online portal for ordering electric and other services as well as the freight move-in schedule.
Should you require more information and if we can be of further assistance, please contact
Mike Schmaltz: (513) 326-7100 | mschmaltz@gcada.net
We will once again partner with Excel Decorators to present our Expo. Please contact
Sonja Winscott: (317) 856-1300 | swinscott@excel-online.com for more information.


CLICK HERE for the 2024 CINCINNATI AUTO EXPO EXHIBITOR KIT
CLICK HERE for the DUKE ENERGY CONVENTION CENTER ONLINE SERVICES ORDERING PORTAL
CLICK HERE for the EXCEL DECORATORS EXHIBITOR KIT – TBD
CLICK HERE to REQUEST EXCEL DECORATORS LOG-IN CREDENTIALS
_______________________________________________________________________________________________________________________________
Cincinnati Hilton Netherland Plaza Exhibitor Lodging
Single- and double-capacity rooms for our EXPO can be reserved NOW at a special exhibitor rate averaging $115 per night in the beautiful and historic Hilton Netherland Plaza that's a few blocks away from the Duke Energy Center.
CALL (513) 421-9100 to RESERVE LODGING
_______________________________________________________________________________________________________________________________
Duke Energy Convention Center honored as one of EXHIBITOR Magazine's Centers of Excellence
Our Auto Expo partners at Duke Energy Convention Center have been recognized as one of EXHIBITOR Magazine's 30 best North American convention centers for trade shows and events.
Small, medium, and large convention centers were evaluated using an objective algorithm weighted to reflect how EXHIBITOR magazine readers value a variety of variables.
The myriad criteria considered were categorized into five primary areas:
Facility & Functionality
Location & Accommodations
Service & Execution
Expansions & Upgrades
Awards & Industry Participation
The evaluation process also included a survey of event planners, show organizers, and exhibit managers who have recently hosted (or exhibited at) events within each facility, as well as a review of entrants' event spaces, selling points, and innovations, conducted by a panel of corporate exhibit managers.
CLICK HERE for the FULL ARTICLE
________________________________________________________________________________________________________________________________