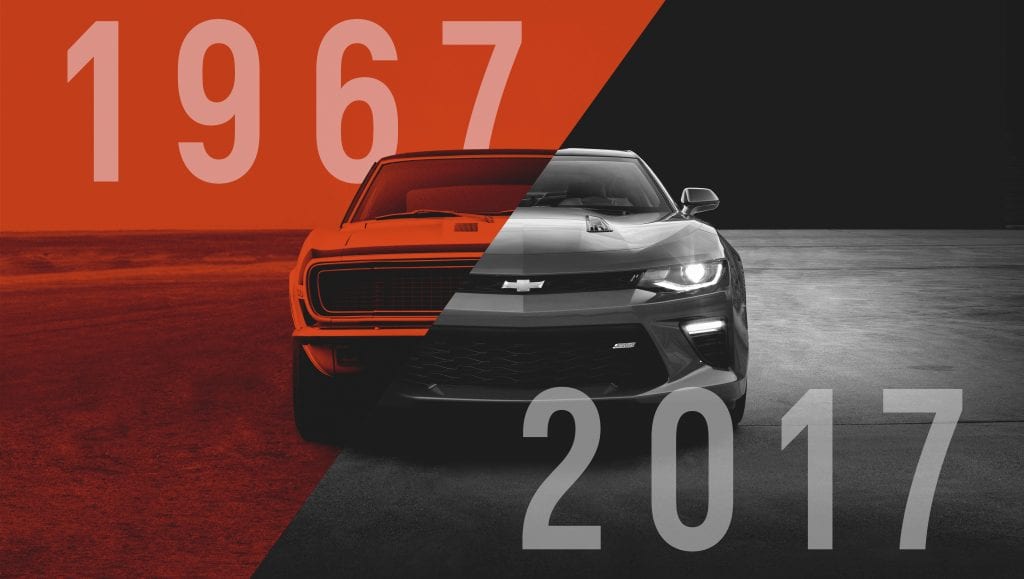 Since its first unveiling in 1966, six generations of the Chevrolet Camaro have turned heads, burned rubber, and built up a passionate base of drivers and admirers. At the 2017 Cincinnati Auto Expo, attendees will be able to test drive a 50th Anniversary Edition Camaro and celebrate the history of this iconic pony car.
The exhibits inside the Expo will feature over 400 cars from a variety of domestic and import manufacturers. This is a great opportunity to explore the latest models up close and get behind the wheel, but there's no better way to really get a feel for a car than to take it for a test drive. The Expo will feature several Ride and Drive events including the Chevrolet Test Drive, which will be set up in the Fifth Street Concourse. Attendees will have the chance to take some of Chevrolet's hottest 2017 models out on a test drive around downtown Cincinnati.
The Camaro has logged over 5 million models sold over its lifespan, even though the model was briefly suspended from 2002 to 2009. The 50th Anniversary Edition Camaro is a beautiful tribute to a long history of performance, and should be a treat to drive both for fans of the nameplate and newcomers alike. The package will be available on both V-6 2LT and V-8 2SS models. Those in the pick-up market will also have the opportunity to test drive the Colorado, and the Cruze will also be on-location for those hoping to test it out in a downtown environment.
We hope to have more information on the full lineup of vehicles available both at the Chevrolet Test Drive, as well as our other Ride and Drive events, in the coming months. Stay tuned for updates on these and other attractions and exhibits and make sure you join us February 8 – 12, 2017!
[fbcomments url="" width="375" count="off" num="3" countmsg="wonderful comments!"]