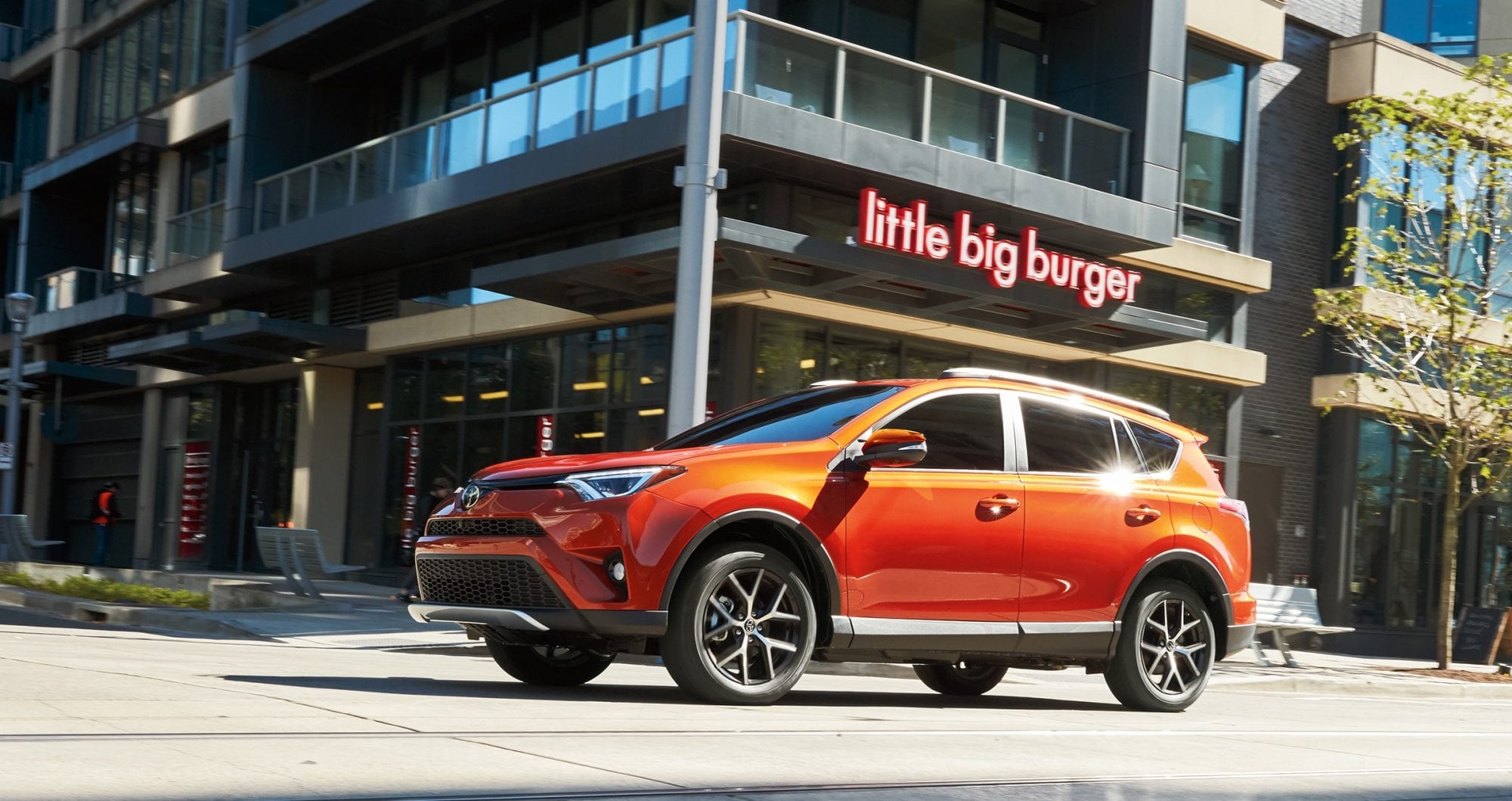 Toyota will once again bring a collection of its newest models to the Duke Energy Convention Center, where attendees at the Expo can take them out on a test drive around downtown Cincinnati! The Toyota Drive Center, which debuted Cincinnati Auto Expo in 2016, is the best way to test out for yourself the latest innovations in performance and handling in a sales-free environment.
This year's lineup features several of the most popular Toyota models. With SUVs projected to make up a huge chunk of new car sales in 2017, this will be the perfect opportunity to check out two of Toyota's entries into this category. While the downtown environment might not challenge their off-road capabilities, you can still get a good idea of what day-to-day driving would be like in a Highlander or RAV4.
For those who haven't had the opportunity to try out a hybrid vehicle, this a great chance to get behind the wheel of the next generation Prius. With charging station capacity improving steadily in the area and hybrid range higher than ever, its worth considering as an option for your next commuter, or at least seeing for yourself what 58 mpg feels like. The Toyota Camry will also be on site if you haven't yet driven one of the best-selling cars in the country.
If there are any models you're hoping to see that won't be at the Toyota Drive Center, chances are you'll be able to check them out inside the main exhibit hall, where Toyota will feature its main display. If you are planning on taking part in the test drive, however, make sure you bring a valid driver's license and proof of insurance.