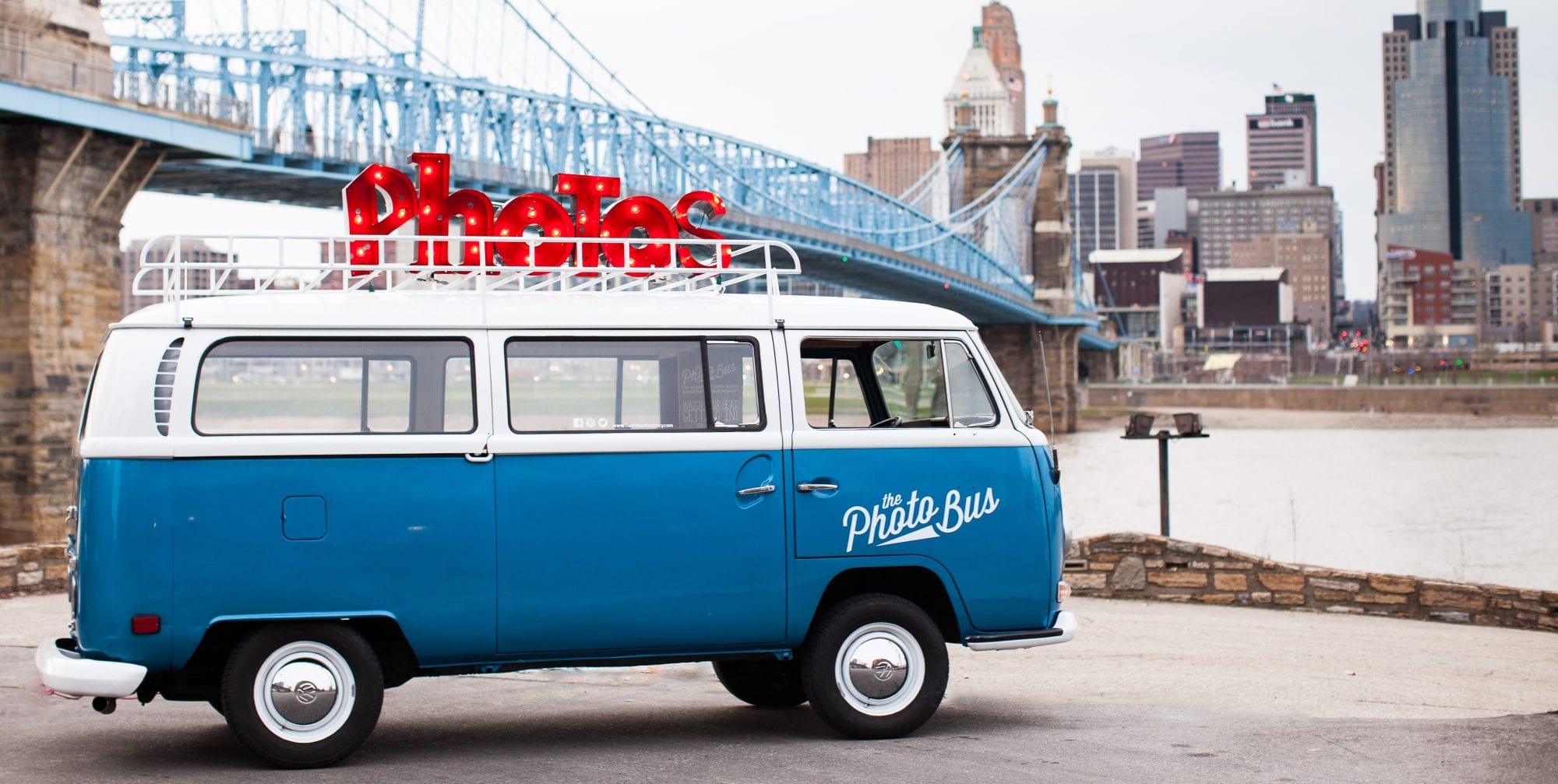 The latest attraction added to the Concourse on 5th, The Photo Bus Cincy is a classic 1970s Volkswagen Bus that's been converted into a photo booth on wheels. Attendees can pile in, pick their props and poses, snap high quality photos and take home high quality prints.
West Chester native John DePrisco created the Photo Bus as a way to combine his passion for photography and classic cars, and founded his company in Kansas City. Four years later, he has expanded to 10 cities, with Cincinnati getting it's own Photo Bus this year. The business's story was profiled in the Enquirer earlier this summer.
The vintage VW Bus was found in Little Rock, Arkansas, restored, and converted to function as a mobile photo booth. The Photo Bus is available for weddings, bar and bat mitzvahs, birthday parties, proms, corporate events, holiday parties, and charity functions, so make sure you stop by the to check it out for yourself. The Photo Bus will be parked across from the Beer & Wine Garden, so for best results make sure your group samples a few of Cincinnati's local brews first!