Work is already well under way on next year's Expo, but there's still almost nine months until the show. In the meantime, there are plenty of great automotive events coming up in the Greater Cincinnati region. Here are a few we're especially excited about this summer that need to be on your calendar.
Cincinnati Concours d'Elegance – June 11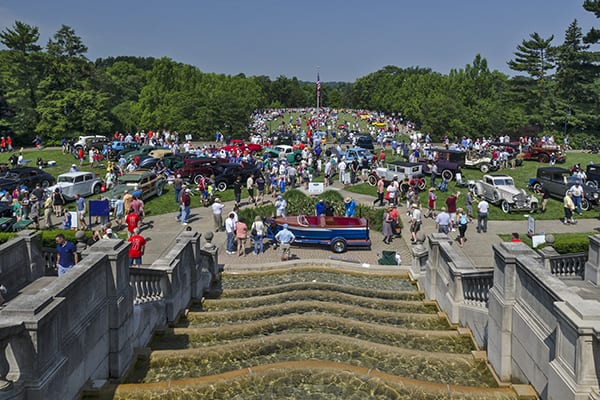 You probably noticed the some of the beautiful cars on display near the entrance to this year's show. From the classic '69 Chevy Camaro SS Convertible to the '93 Chevy Camaro Z28 Indy 500 Pace Car, these vehicles were a sample of the Cincinnati Concours d'Elegance. Every year, Cincinnati's historic Ault Park is transformed into one the nation's most anticipated classic car shows. This year represents the show's 40th anniversary, and will feature special displays on both 50 years of Camaro and Firebird and a custom and factory-backed tuner cars, in addition to thirteen classes of vehicles ranging from classic, vintage, exotic and motorcycles. In addition to the show itself, special events are planned as part of the festivities including a cocktail party at the American Sign Museum on Friday night, the Countryside Tour in which participants will cruise from Voice of America Park to the Packard Museum in Dayton on Saturday, and a pre-show brunch and a craft beer garden on Sunday. All proceeds from the event benefit the Arthritis Foundation, with a focus on supporting their work to address Juvenile Arthritis. This is the perfect event to enjoy the best classic cars Greater Cincinnati has to offer in a beautiful setting, while supporting a great cause! Get your tickets at the door, or in advance for a discount online.
London Cobra Show – June 22, 23 & 24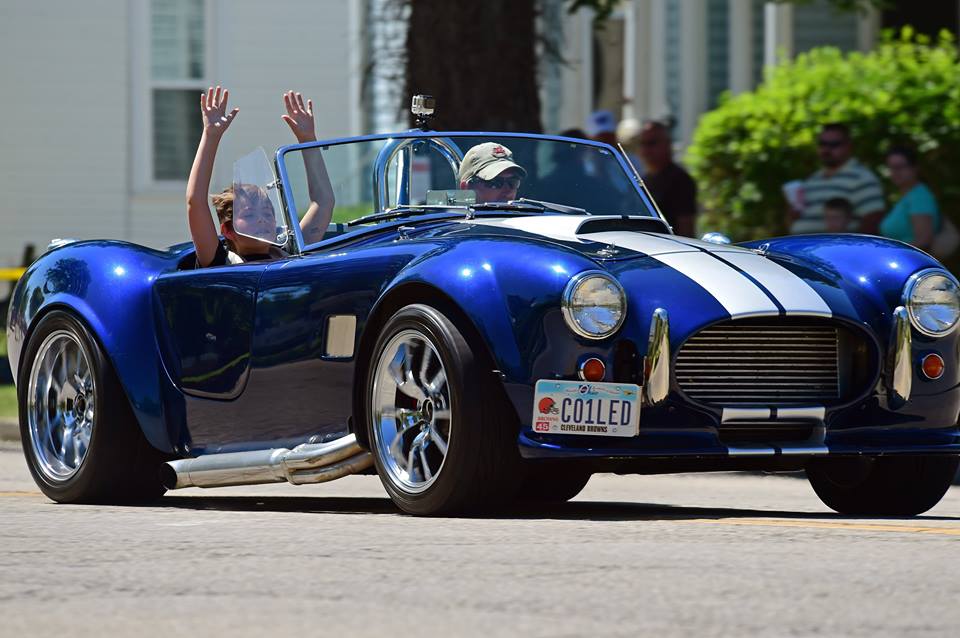 Another eye-catching exhibit at the Expo, we were pleased to once again host the Ohio Cobra Club and their Shelby Cobra replica. Each year since 2005, the Ohio Cobra Club also puts on the London Cobra Show, which features a variety of events held in and around London and Columbus. The main event features a 10-mile parade of Cobras with Police escort into London where they will remain on display all day and where attendees can purchase charity rides down mainstreet. And if you fell in love with the replica that the Club had on display at our Expo, this is your chanc to actually drive away with it! The Club will be holding the drawing for the Superformance Mark III Cobra on Saturday, June 24, from everyone who has purchased a ticket. Over the years this program has helped raise in excess of $1,125,000 million for the Cystic Fibrosis Foundation–and tickets are still on sale! This event is unlike any other in the country, and well worth the drive from Cincinnati to not only see a huge collection of Cobras, but even take a ride in one yourself.
Antique and Classic Car Parade – July 22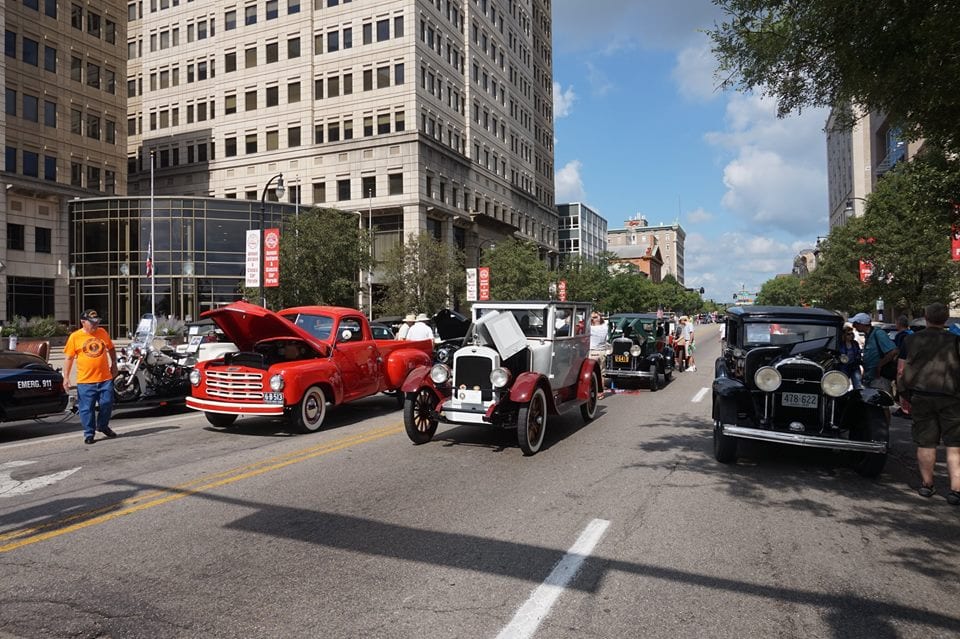 Every summer, one of the largest collections of antique and classic cars in Greater Cincinnati meets in Hamilton for a free car show and parade south into Fairfield. Over 300 cars take part in the event, which is open to to all American and Foreign vehicles 1896-1989 in restored or original condition. Put on by the Antique and Classic Car Club of Butler County, this will be the 63rd annual show, making the event older than many of the cars taking part! Participants in the parade can register online, but otherwise the event is free to check out and makes for a great afternoon activity for the whole family.
Greater Cincinnati and Ohio in general have a thriving car culture with a variety of clubs and events for automotive enthusiasts. These are just a few of the larger upcoming events in our region. If you need even more auto action in your life, drop by your local Cars and Coffee–like the one held at Fuel Coffee Cincinnati every Saturday–and of course don't forget to mark your calendar for the 2018 Cincinnati Auto Expo, February 7-11!