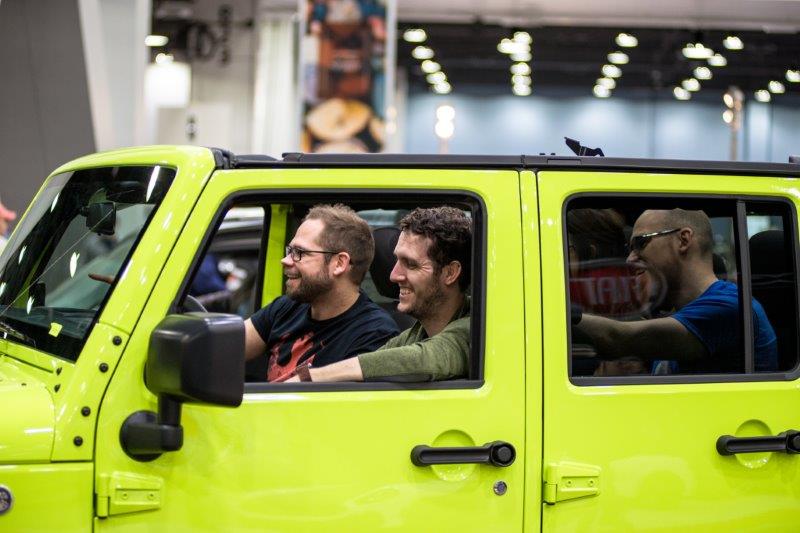 At this year's Auto Expo, attendees got a chance to see over 400 models up close. Ten of those cars have topped this year's American-Made Index, and of those, three were built right here in Ohio! This index, produced by Cars.com, ranks models according to where they were assembled, how many of their parts are produced domestically, and where the engine and transmission come from.
Two Ohio-built SUVs domestic-parts content were some of the highest Cars.com observed in this year's index. The 2017 Jeep Wrangler built in Toledo, Ohio, topped the charts with 74 percent of its parts produced made domestically. The Jeep Cherokee, also made in Toledo, Ohio, was ranked second, and 70 percent of its parts were also domestic products.
Toledo has been the home of Jeep since the original Willys MD began production during WWII in 1941 and the auto industry continues to be a major employer in the state of Ohio. According to Cars.com, "For a given 20 people employed by the U.S. auto industry, about four work directly at automakers. About seven work at suppliers, but the biggest chunk — roughly nine — work at new-car dealerships."
A bit closer to Cincy, East Liberty builds the Acura RDX, which was ranked fifth on the list. While they didn't make the top ten, Ohio assembly plants in Lordstown, Avon Lake, and Marysville also produce models for Ford, Honda and Chevrolet.
Along with the three Ohio models, the Ford Expedition, manufactured in Louisville Kentucky, came in at #7 in the rankings. The Ford F-150, manufactured in Dearborn, Michigan came in at #6. The Windy City produced the 3rd ranked Ford Taurus while Lincoln, Alabama manufactured the Honda Civic, Odyssey and Pilot.
With so many cars built here in Ohio and neighboring states, there is a good chance that many of the cars you saw at the Expo–or that you're driving today–weren't built too far from home!