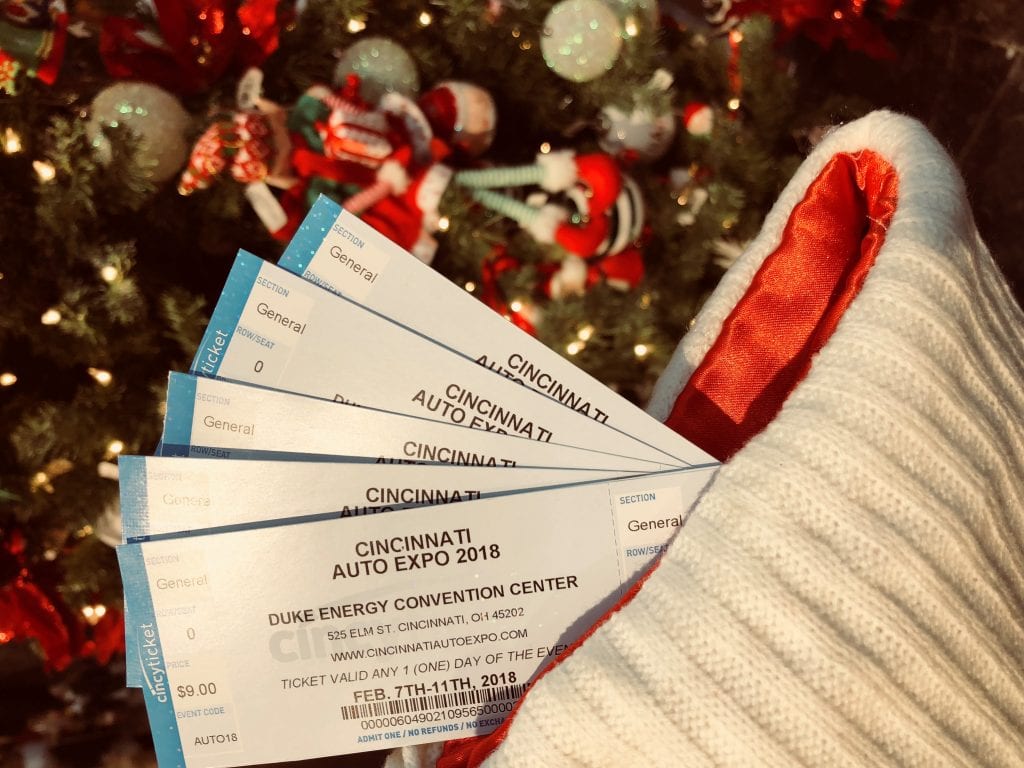 Now through December 25, you can get 2-for-1 tickets to the Cincinnati Auto Expo, February 7-11, 2018 with our Stocking Stuffer Special! This is the perfect gift for auto enthusiasts, or anyone planning on buying a new car to come out and see the latest offerings from 34 manufacturers.
This year, we are celebrating our 30th Anniversary, and will have a variety of brand new special exhibits, plus the return of the Dream Machine Boulevard presented by General Electric Credit Union, a bigger Ride & Drive Center, and the Safe Travel Family Zone.
If you're looking for the perfect stocking stuffer, tickets always fit!