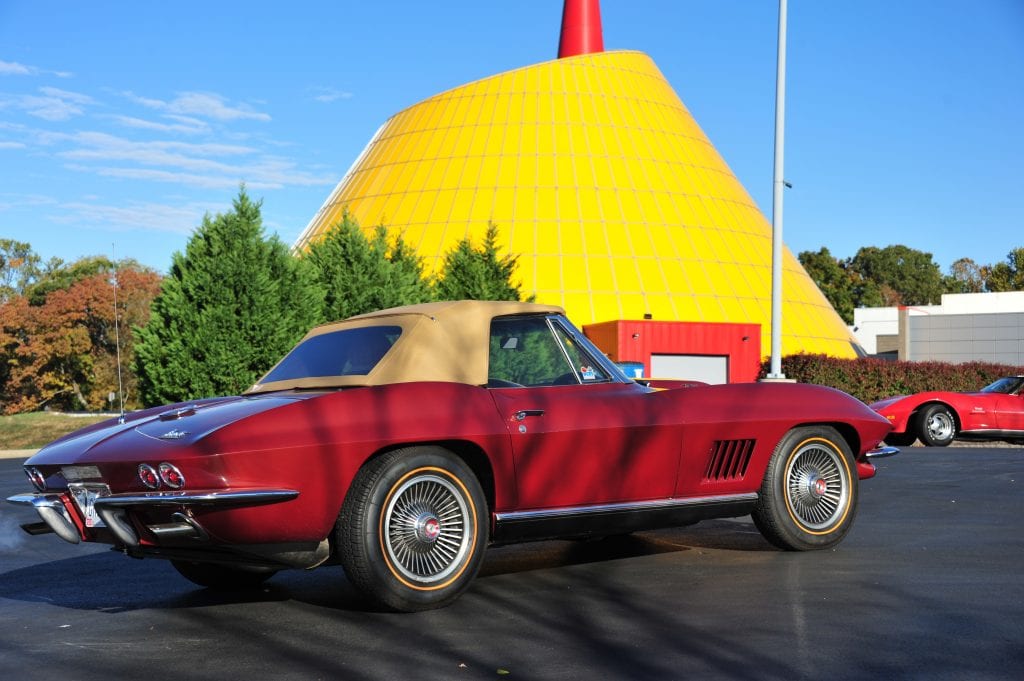 We are thrilled to announce a new addition to the 2018 Auto Expo. The National Corvette Museum and the NCM Motorsports Park in Bowling Green, Kentucky, are taking a road trip north with a special exhibit. Make sure to stop by the Concourse on Fifth to check out vintage and modern corvettes, pace cars, race cars, and more!
The National Corvette Museum sits just south of GM's Bowling Green Assembly Plant, where Corvettes have been built since 1981. The museum serves as a hub for Corvette enthusiasts all over the world, and features a variety of rotating and semi-permanent exhibits spanning the 65 year history of this iconic sports car.
The nearby NCM Motorsports Park gives guests the opportunity to experience high-performance driving on its 3 miles test track. Whether guest drive their own Corvette or other vehicle, take a Hot Lap with a professional driver, or participate in a high performance driving school, this is a great way to satisfy your need for speed.
The special exhibit will feature a variety of vehicles from a pristine 1967 427 Big Block Corvette, one of few made in Marlboro Maroon, to the current model offered by Chevy today, as well as an open wheel race car, the official pace car of the NCM Motorsports Park, and more!
Throughout the week, the NCM Motorsports Park will have giveaways ranging from free go-kart passes, to NCM Motorsports Park retail products and Corvette Touring Sessions.
Don't miss this exhibit, and many others, in the Concourse on Fifth! This year's Concourse has something for everyone from the adventurous 4×4 Fan Zone to the Beer & Wine Garden with live entertainment and local craft beer.