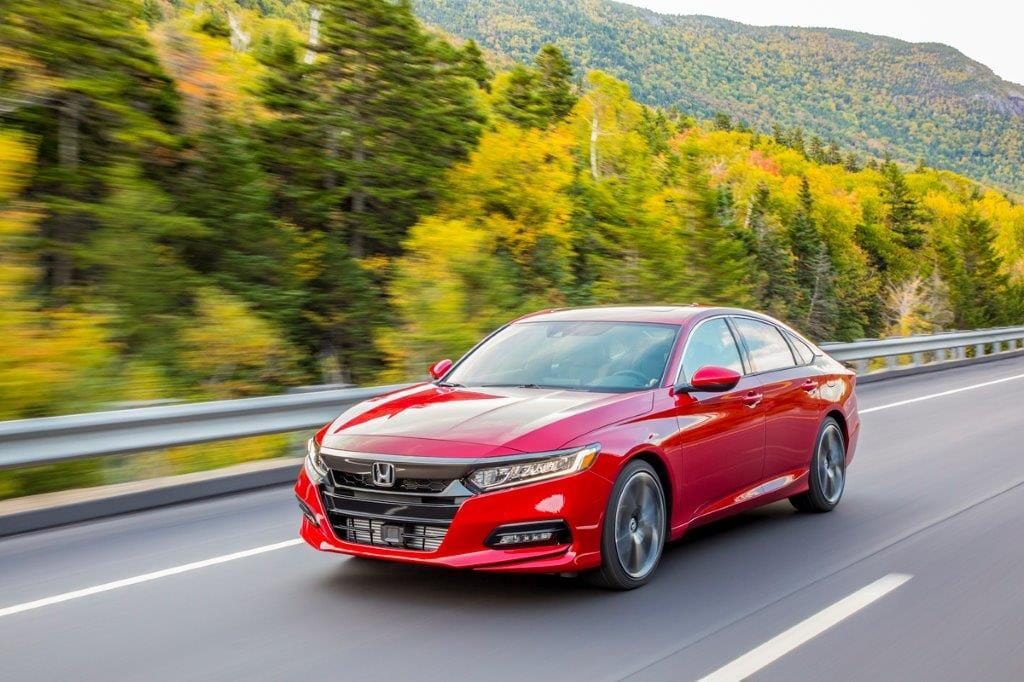 New at the 2018 Expo, Honda will have five models from it's award-winning lineup available for attendees to take on  a test drive of downtown Cincinnati! From the all-new Accord, named 2018's North American Car of the Year at Detroit, to the CR-V and Odyssey, this is a great opportunity to experience the latest Honda has to offer first hand.
The 2018 Accord represents the 10th generation of America's most popular car, and is the third Honda in three years to take top honors at Detroit's auto show, with the Civic winning this award in 2016, and the Ridgeline winning Truck of the Year in 2017. Built in Marysville, Ohio, the new Accord has been redesigned from the ground up with a more rigid body structure, an advanced new chassis design wrapped in a more sophisticated, sleek and athletic design, a host of safety and driver-assist features, two drivetrain options and the worlds first 10-speed transmission in a front-wheel drive car. If you're in the market for a new car, don't miss your chance to see everything new the Accord has to offer.
If you found yourself daunted by the wintry conditions around area roads over the past few weeks, you might be considering an SUV for your next vehicle. The CR-V is in its second year of the 5th generation, and was recently named Motor Trend's 2018 SUV of the Year. With available AWD and an advanced suspension, the CR-V is  capable of taking on everything winter in Greater Cincinnati can throw at you.
One of the best-selling cars of 2016 and 2017, the Honda Civic is another you don't want to miss if a compact is the right size for you. And for those hauling a bigger crew, the Pilot and Odyssey provide plenty of space with high-tech features available to meet the needs of the whole family.
The Honda Ride & Drive will operate all 5 days of the Expo! Stop by the Ride & Drive Center at the main entrance to Duke Energy Convention Center to sign up for your favorite test drive. Don't miss the Ride & Drive offerings from Chevy, Toyota, and Volkswagen as well!