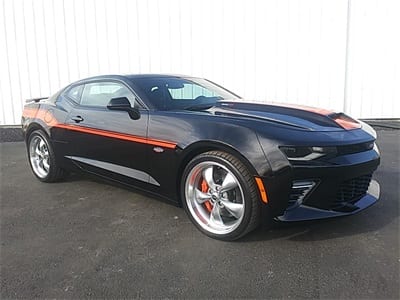 To anyone familiar with the history of Chevy performance vehicles, the name Yenko should ring a bell. And at this year's Expo, you can see one of the only 2018 Yenko/SC Camaros in the region–and it just happens to be wearing Bengals colors!
In 1967, Don Yenko of Yenko Chevrolet set out to modify Chevy's new entry into the pony car segment, the Camaro. Together with a transplanted 47 cubic inch, 425 horsepower L-72 engine, Don Yenko added a host of other high-performance modifications. The resulting Yenko Camaro remains one of the most popular and collectible sports cars of all time, with originals selling for upwards of $400,000.
As reported in Autoblog, the Yenko name was revived in 2009 by the New Jersey based Specialty Vehicle Engineering. The the newest, most powerful iteration includes with a custom LT-1 engine bumped up from 455 horsepower to over 825, with 750 lb-ft of torque. The new monster engine sports forged steel crankshaft and H-beam rods, aluminum pistons, CNC ported and polished LT-1 cylinder heads, LT-4 fuel system and injectors, and a custom supercharger.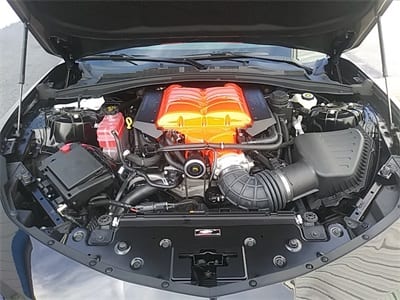 This 2018 Yenko/SVE Camaro is one of only 25 built, and is the only in the region. To make it even more special, it sports Bengals orange and black! Be sure to swing by and see this monster in the Concourse on Fifth, right across from the National Corvette Museum and NCM Motorsports Park!