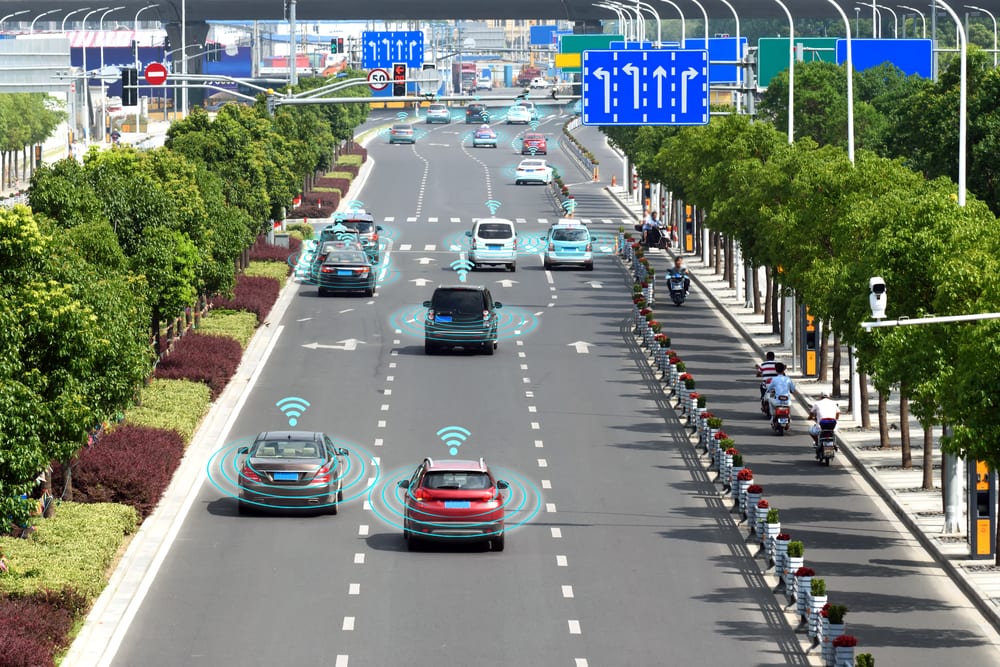 Vehicles have come a long way in the past year, and even decade, with autonomous features. From the first autonomous driving feature, adaptive cruise control to automatic forward-collision braking and everything in between, there is a lot to see at the 2019 Cincinnati Auto Expo.
As mentioned before, every vehicle at the show has adaptive cruise control, the pioneer of autonomous features.  Although systems vary by manufacturer, most vehicles will have automatic forward-collision braking. The purpose being to detect an imminent frontal collision, alert the driver to the possible accident ahead and quickly apply the brakes in order to ensure the car stops in time.
Automatic parking is the latest exciting self-driving feature to find its way into a wide range of vehicles. The general idea is that these systems can decide whether a vehicle will to fit in a certain parking spot and then automatically steer the car into the spot.
Lane-keep assist is a new feature that builds on lane-departure warning systems in older models. The goal is that lane-keep assist will automatically steer you back into your lane should you start to drift out.
Road-sign recognition exists and its available and very helpful.  Road-sign recognition is a tool that automatically views signs on the side of the road and relays that information to the driver.
Many luxury vehicles like the BMW 7 Series and the Volvo S90, who will be featured at the show, offer full steering-assist systems. The car uses all of its sensors and cameras to steer for itself for a certain period of time. While this feature is currently only offered on top-level luxury cars, it is assumed that it will trickle down to more economic models in the next few years.
These only scratch the surface of all the new, innovated features vehicles have to offer. Lucky for you, they will all be at the 2019 Cincinnati Auto Expo, February 6-10 at the Duke Energy Convention Center. Be sure to stop by and see what is new!