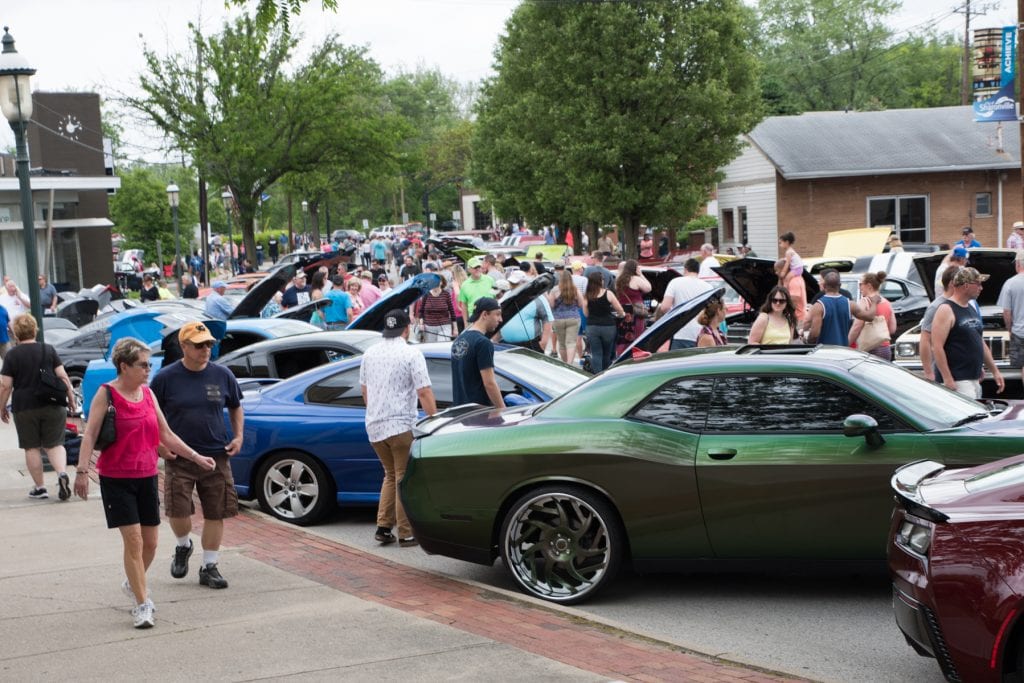 A tradition for over 40 years, 500 classic cars fill the streets of downtown Sharonville each year on the last Sunday in April.  This popular event draws thousands of spectators to the City of Sharonville. Stop by to check it out on April 28!
Sponsored by GCADA Members Lebanon Ford, Jake Sweeney Automotive, and Mike Albert Leasing, the show is open to spectators from 9 AM to 3 PM. The Awards Presentation begins at 3 PM.  Day of festivities include DJ, vendors, circus performer, food, beverages, and up to 500 classic cars!
Judging team decide awards based on preset criteria per car class. For safety reasons, no cars are permitted to leave until the show ends at 3 pm. Click here to learn more and register to display your car!