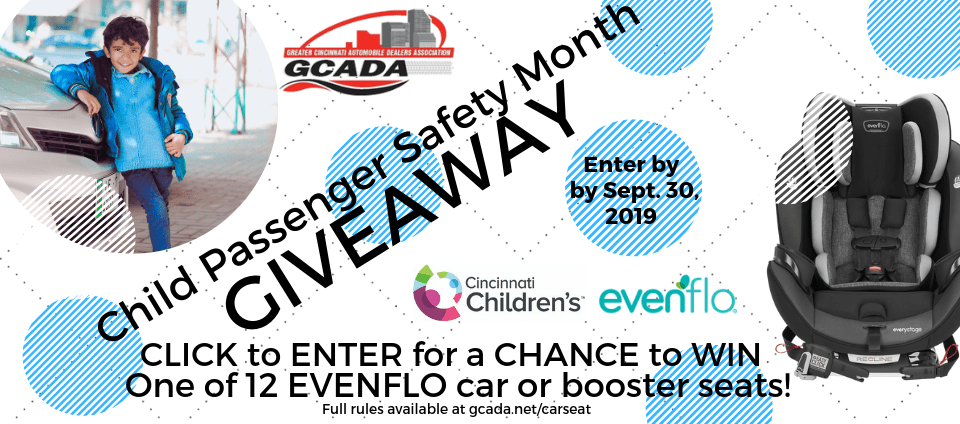 The Greater Cincinnati Automobile Dealers Association (GCADA) is partnering with Cincinnati Children's and Evenflo to give away 12 car seats and boosters in celebration of Child Passenger Safety Month. 
Entries will be accepted through Sept. 30 and winners will be notified by phone soon after. 
GCADA has been serving the franchised new motor vehicle retailers of the Cincinnati metropolitan area for more than a century.
Its members are vital to their communities as employers, taxpayers, economically productive business entities, and partners in a variety of charitable endeavors. GCADA represents domestic and import dealers in Greater Cincinnati, Northern Kentucky, and Southeast Indiana, as well as a collection of associate members who support every aspect of the local automotive industry. We work to support them in their commitment to quality, integrity, and confidence.
Each year, GCADA is pleased to host the Cincinnati Auto Expo, bringing the latest Cars, Trucks, and SUVs to the Duke Energy Convention Center to give the public the opportunity to see firsthand the latest offerings of automotive industry in one convenient location.