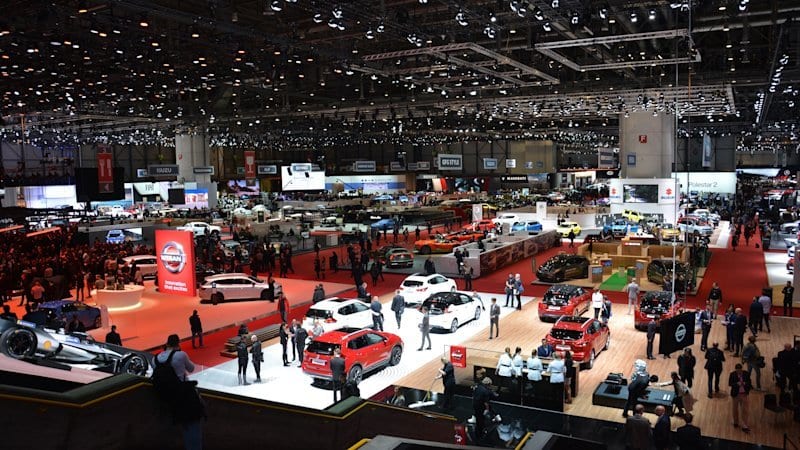 March 2, 2020 – The Geneva Motor Show has been canceled due to the Switzerland Federal Office of Public Health banned gatherings of 1,000 or more people through at least March 15, 2020 to attempt to restrict the spread of coronavirus.  
"We regret this situation, but the health of all participants is our and our exhibitors' top priority," the car show's organizers said in a statement.
This year's event was set to open to journalists on March 2. The public would have been able to attend from March 5 through March 15.
Some automakers previously planned to pare back their show presences at the show because of the coronavirus outbreak. 
Geneva organizers stated approximately 220 exhibitors, 10,000 journalists and 660,000 guests annually attend the exhibition of the world's most expensive and exclusive cars that is often used a platform to launch new mainstream models.
As of last week, Swiss authorities reported 15 coronavirus cases, Italy identified 650 cases and 17 deaths and French officials were aware of 38 cases and two deaths.
The Geneva show is the second major European business event to be canceled because of coronavirus. Mobile World Congress, a huge tech summit in Barcelona that typically attracts more than 100,000 people, was canceled earlier in February.
– Cincinnati Auto Expo –